Erica Zarse, MD
Pediatric Endocrinologist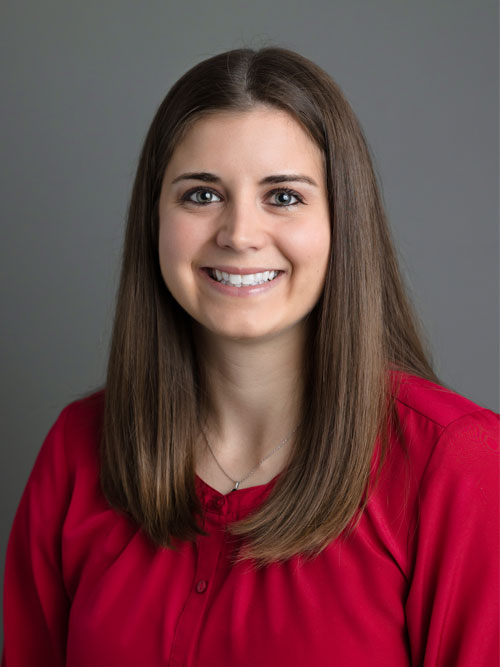 Education
University of Oklahoma, B.S. (2013)
University of Kansas School of Medicine, M.D. (2017)
Residency
University of Utah Hospital, Pediatrics (2020)
Fellowship
Children's Mercy Hospital, Pediatric Endocrinology (2023)
Certification
American Board of Pediatrics (2021)
State Licensure
Kansas
Missouri
Honors
Summer 2022 Fellows Grant Award, Children's Mercy Hospital
Alpha Omega Alpha National Honor Medical Society Inductee (2017)
Phi Beta Kappa Honor Society Initiate (2013)
Memberships
Pediatric Endocrine Society
Endocrine Society
American Academy of Pediatrics
Dr. Zarse grew up in Kansas City and underwent the bulk of her pediatric endocrinology training there, with the exception of her residency at University of Utah Hospital. She has always had a passion for working with children and knew she would choose pediatrics upon entering medical school. She discovered her interest in endocrine physiology at school because she was drawn to the way hormones and glands work together in the body, especially in her patient base of infants through teenagers.
Dr. Zarse has an interest in practicing outside of a big academic institution. She sees the need for faster access to pediatric specialists in the Kansas City area and likes the community-based model offered at Midwest Pediatric Specialists. This, combined with the concerted effort Overland Park Regional is making to expand their pediatric specialty services, drew her interest to join our team.  
Parents describe her as a good listener. Dr. Zarse wants to ensure that families feel heard, and she works diligently to create a team feeling so that family members feel part of the decision-making process. She has an aptitude for making children feel comfortable and explaining things on their level so they understand, according to age level, what is happening. She acknowledges the sensitivity of an endocrine exam that deals with puberty and growth.
Dr. Zarse says, "I enjoy forming long-term relationships with patients and their families as endocrine disorders often require years of treatment. I like that I make a difference in a child's life, replacing a hormone they're not making on their own so they can get back to normal lives."
In her spare time, Dr. Zarse likes to play pickleball and spend time in outdoor activities with her husband, young son, and dog.