Stephanie Page, MD
Pediatric Gastroenterologist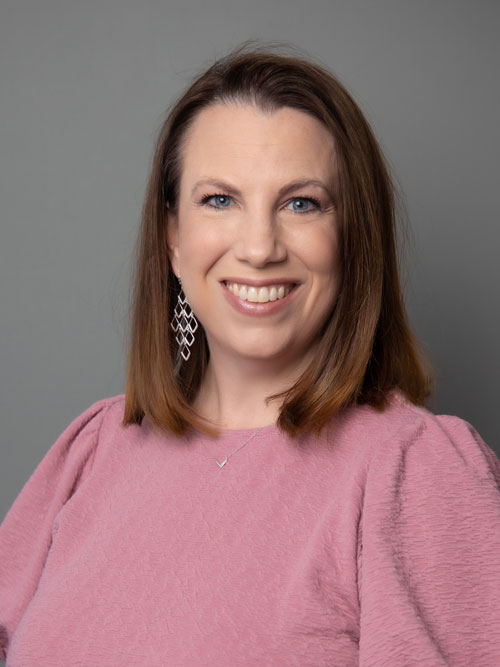 Education
Rockhurst University, B.S. (2000)
Saint Louis University School of Medicine, M.D. (2004)
Residency
University of Colorado Denver Health Services Center (2007)
Fellowship
UMKC, Pediatrics Gastroenterology (2010)
Certification
American Board of Pediatrics (2007)
American Board of Pediatric Gastroenterology (2011)
State Licensure
Kansas
Missouri
Honors
Rockhurst University Summa Cum Laude
Saint Louis University School of Medicine Magna Cum Laude
Memberships
Assistant Professor, UMKC Department of Pediatrics
North American Society for Pediatric Gastroenterology, Hepatology, and Nutrition (NASPGHAN)
American Partnership for Eosinophilic Disorders (APFED)
American Academy of Allergy, Asthma, and Immunology (AAAAI)
Dr. Page has worked in the field of pediatric gastroenterology since 2007. She grew up in the Kansas City metro and spent most of her life, including her education, in this area. Prior to joining Midwest Pediatric Specialists, she was Director of the Eosinophilic Esophagitis (EoE) Center at Children's Mercy.
Dr. Page always knew she wanted to be in pediatrics. She loves children, and she appreciates the ability to positively influence the health outcomes of every single child. She decide upon gastroenterology as a sub-specialty when attending a NASPGHAN meeting during her residency, short for the North American Society for Pediatric Gastroenterology, Hepatology, and Nutrition. She found the diseases fascinating and challenging and has never questioned her choice.
Dr. Page is passionate about EoE, having both established the UMKC program and spent the past 10 years devoted to this complicated food allergy in children that causes serious disfunction of the esophagus. A child without verbal skills may stop eating. Children may have abdominal pain, vomiting, or feel the sensation of difficulty swallowing. Older children experience food impactions. Treatments include eliminating trigger foods, swallowed steroids, or acid blockers.
Families describe Dr. Page as a passionate advocate for their child who "listens, listens, listens." She views her role as presenting options and partnering with families to determine what works best for everyone. Her job entails finding a compromise that does best for each family's situation while keeping the child's quality of life optimal.
Dr. Page is married with 3 children. In addition to watching her children thrive in their various sporting events and activities, she enjoys baking, reading, and traveling.