Eric Peters, MD
Pediatric Critical Care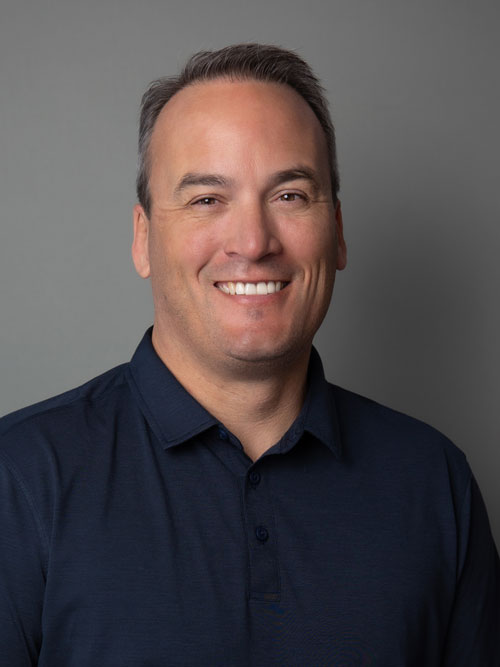 Education
Colorado College, B.A. (1989-1991)
Kansas Newman College, B.A. (1993)
University of Kansas School of Medicine, M.D. (1995)
University of Kansas School of Medicine Wichita, M.D. (1997)
Residency
University of Kansas School of Medicine Wichita (2000)
Fellowship
Children's Hospital and Health Center San Diego, Pediatric Critical Care (2003)
Certification
American Board of Pediatrics, Pediatric Critical Care (2004)
Pediatric Advanced Life Support Certified Provider
State Licensure
Kansas
Nevada
California
Montana
Dr. Peters has been the Medical Director of the Pediatric Intensive Care Unit and Inpatient Services at Overland Park Regional Medical Center since its inception in 2016. He has specialized as a pediatric critical care physician since 1998, providing treatment to children in California, Nevada, Kansas, and Montana during his career.
Dr. Peters cares for patients under the age of 18 who have been admitted to Overland Park Regional Hospital and require intensive care due to life-threatening illness or injury. Most often this involves severe respiratory, cardiac, and/or neurological conditions. He enjoys the daily challenge of caring for children with a wide range of medical needs, helping them recover from serious illness or injury and return home. He works closely with families during their hospital stay to ensure they are well-educated on the child's condition and treatment options.
Dr. Peters has a history of working in community-based pediatric critical care units, which he prefers. He finds community-based programs to be more family-centered than larger institutions, offering care that is more personalized which allows for closer interaction with families. Instead of being one patient among hundreds in a big children's hospital, community programs allow all assessments, orders, and discussions to take place with the attending doctor. He feels the program at Overland Park Regional is uniquely designed to accommodate families experiencing the acute stress and anxiety that comes with having a critically ill child.
Originally from Wichita, Dr. Peters maintains his Midwest roots in Overland Park with his wife and children. He enjoys time with his family, sports, concerts and traveling during his free time.